Sell groceries online
Expand your market size and provide a better experience to the customers of your online grocery business right at their doorstep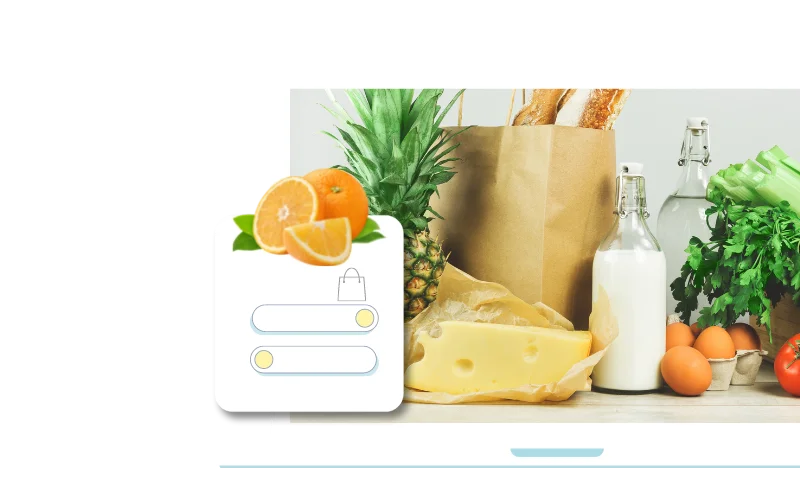 Catalogue builder with thousands of pre-added products
With a ready database of 1,00,000+ SKUs, multi-level navigation support, and an advanced- inventory mapping feature, uploading products to your online grocery business and managing the catalogue has never been easier.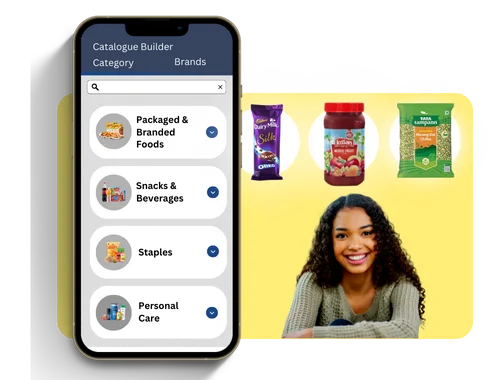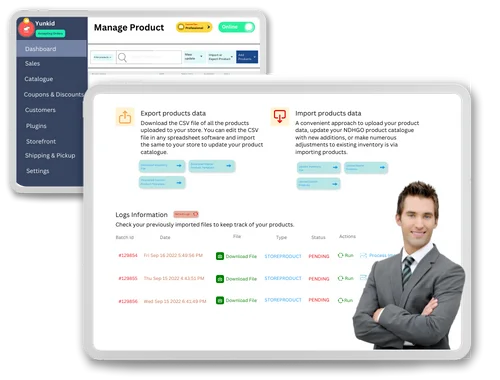 Bulk update & uploading
We have made the most time-consuming process of your online store a cakewalk! Upload your products in bulk, using user-friendly, templated CSV files. Utilize the platform's limitless and seamless product listing options to the fullest extent possible and run your online grocery business with ease.
Multi-level catalogue organisation
Manage thousands of SKUs with our state-of-the-art multiple-category feature. Organize and highlight the products of your online grocery business by creating categories and sub-categories as per your business needs.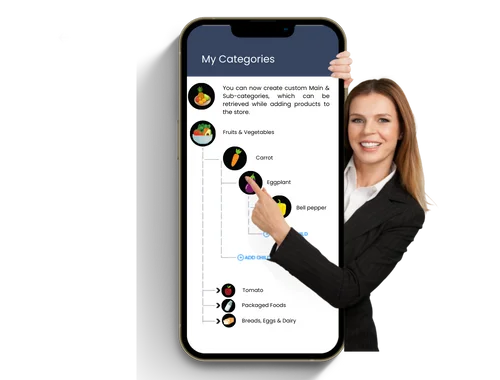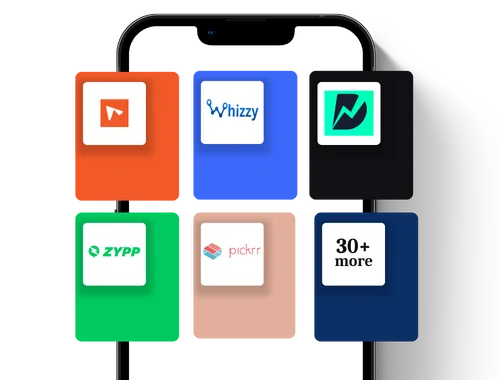 Flexible delivery options
Why stick to the conventional way when we provide you complete flexibility to customize your customer's shopping experience? Enjoy the extensive delivery options and let your customers decide how they want to receive their orders. From store pick-up to scheduled delivery, from hyperlocal to nationwide, we offer maximum delivery flexibility to help you run your online grocery business seamlessly.
Automated & customizable invoice & tax settings
Apply sales tax and packaging charges for your grocery products easily. Ensure professionalism while catering to the customers of your online grocery business and print the order and tax invoice to get it handy at the time of delivery.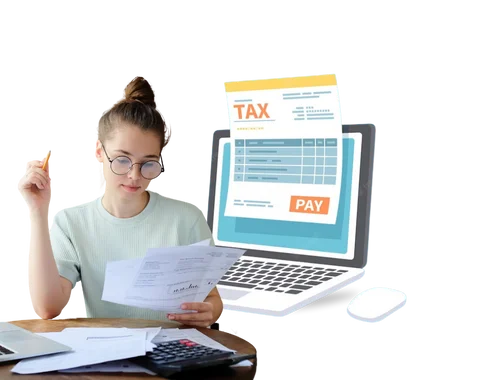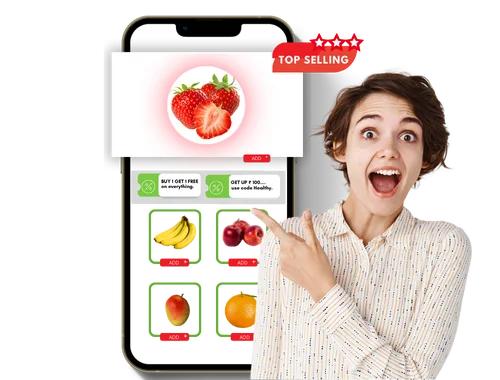 Top selling product ranking
Our remarkable business insights let you know which products are top-selling in any given time period. Know the best-performing products of your online grocery business and stock up on them when you run low.
Frequently asked questions
Can I sell groceries online?
Yes, you can sell groceries online. Selling groceries online is a very profitable busines model. You can take any business online with Unizap, including groceries and FMCG business.
How do I become an online grocery seller?
To become an online grocery seller, you can either create your own eCommerce website and/or app or sell on marketplaces.Creating your eCommerce website helps build your own customer base and increases profits. You can create your ecommerce grocery website withing minutes using Unizap.
How do I start a grocery app?
You can create your own grocery app easily with Unizap. Get your fully customizable app on Google Play Store and App Store.
How can I do online groceries delivery?
Groceries can be delivered by self or through third-party delivery partners. We already have third-party delivery partners integrated with our platform, you can opt for hyperlocal or last-mile delivery partners or deliver the orders yourself.
Is selling groceries online profitable?
Selling groceries online is a very profitable business as it has much less operating costs compared to an offline grocery store. Selling groceries online also helps you reach a wider audience and increase your profits.
Can you sell groceries online without having a physical shop?
You do not need a physical shop to start your online grocery business. You just need to have inventory to sell online and you can start selling online. You can create your ecommerce website for free with Unizap and then upgrade when ready.
Can I know the most sold items in my grocery store?
Yes, when you sell groceries online through Unizap, you will not only know about the top selling products in your store but also about the entire sales trend and analytics of your business. You can use this information to know what your customers love and stock up on them when your inventory runs low.