All the features that you need and more!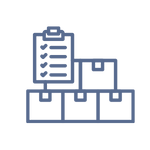 Smart Inventory Management
Catalogue Organization
Organize and highlight your products by creating categories and sub-categories as per your business needs.
Bulk Management
Move products in-stock, out-of-stock or discontinue products in bulk and save time and effort. Change inventory quality, price and other attributes using our bulk management system.
Filter Products
Manage products on your eCommerce website by filtering them by stock status, category or brand for convenience and better catalogue organization. Even sort them by name, price or discount.
Backorder
Receive orders on backorder, that is, receive orders even when your stock runs out. You can take orders on backorder and then restock your inventory accordingly.
Stock Control
Control the order quantity of products for each customer shopping on your eCommerce website. Add minimum and maximum quantity of products customers can add to their cart for a particular order.
Product Keywords
Add pre-designed keywords to your products to make them stand out or give out information about them. For example, Top selling products, Made in India, etc.
Attributes
Add custom attributes such as size, colour, material, care specifications etc., to give your customers more information about the products.
Product Option
Add multiple options and variations of a product. Add different sizes, colours or any other custom option you would like to add. Maintain the availability, price and stock for each variation.
Options Stock Control
Control stock for each and every option added for a product. Specify the minimum and the maximum number of items that a customer can add to their cart before placing an order on your eCommerce website.
Add-ons
Provide add-ons along with products. Customise as many add-ons as you want. This acts as a great way to upsell products and increase the overall online shopping experience.
Product Weight & Dimensions
Add product weight and dimensions so that the delivery charges can be calculated accurately and instantly.
Packaging & Tax Charging
Use the tax and packaging fees that your eCommerce website has previously specified, or specify the charges for particular products.
Multi-Inventory Management
Manage multiple inventory and catalogues efficiently under one dashboard. Keep track of orders and stock for all your inventories.
Advanced Description
Provide your customers with a dedicated page highlighting the key features and benefits of your product by which you can increase conversions and drive more sales. Hence, you can now create a landing page for each product, complete with various pre-designed templates that can be fully customized to meet your unique needs.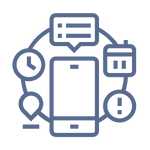 Product & Cataloguing
Catalogue Builder
Add products easily to your eCommerce website using our ready database of 1,00,000+ SKUs, available for different business categories.
Bulk Upload
Easily add inventory to your eCommerce website through bulk uploads using user-friendly, templated CSV files. Utilize our platform's limitless product listing options to the fullest extent possible.
Barcode Upload
Upload products instantly to your store by scanning the barcode. If the barcode of the product matches our master catalogue, the product will be instantly uploaded to your eCommerce website, saving you time and effort.
Custom Upload
Add custom products to your eCommerce website and give them a distinctive name and a detailed description. Add the MRP, selling price, product variations, features, and options. Add product keywords as well to accentuate them.
Draft Products
In case you are adding a custom product, but haven't published it, your product will be saved as a draft. Pick it up anytime and finish updating the product before publishing.
List Product Options
Indicate the various product options, such as variations in colour, size, weight, etc., or any other options within the product listing to increase online sales.
Product Videos
Upload high-quality videos to showcase your products in action and provide your customers with a more immersive and engaging experience. Use these videos to highlight key features, show the product from multiple angles, and demonstrate how your product works in real-world situations.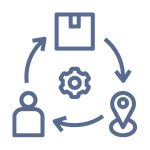 Order Management
Manage Orders
Manage order status easily from one place. Mark when the order is accepted, ready to be picked, shipped and completed. You can cancel the order from there too.
Export Orders
Download order details in a CSV file of a particular day or a specific time period. Use this information to gain valuable information about your customers, sales and best-selling products.
Modify Order
In case any item for a particular order is not available to you, modify the order and remove the product(s) from the order. The total cart amount will be calculated and refunded accordingly.
Payment Status
Modify the payment status of a particular order. Specify if you are awaiting payment, or have received it. You can also mark if the payment is refunded or cancelled.
Comments
Leave a comment for your customer while preparing an order. This can be used to ask questions or clarify requests from customers.
Ship Order
Decide your shipping method when the order is ready. Choose from multiple shipping partners with real time delivery charges and availability or auto assign delivery partners. Also ship orders yourself and give out necessary information your customers.
Print Order and Tax Invoice
Get automated print and tax invoices for every order. Download them and share them with your customers. You can customize the invoice size too.
Order Tracking
Get real-time order tracking with the exact date and time of delivery processes. Know when the order is ready, shipped, in transit and delivered.
Filter orders
For better order management, filter orders according to date, order status, payment status, payment method and shipping method.
Order Notification
Receive automated order notification via message and a notification ringtone to ensure prompt order fulfilment and customer service.
Customer Location
see customer location on the map to ensure a timely and smooth delivery experience with minimum calling and disturbance to customers.
Payment History
While executing an order, get to know the payment history of the customer. Know if the customer is ordering for the first time or is a regular visitor.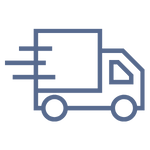 Shipping & Delivery
Store Pickup
Let your customers order from your eCommerce website and pick up their orders from your store.
Self-Delivery
Ship or deliver orders yourself without opting for any third-party logistic partners.
Hyperlocal Delivery
Fulfil orders locally within hours or minutes with our integrated hyperlocal delivery partners.
Scheduled Delivery
Give your customers the liberty to schedule delivery for their order. Let them select the date and time of the delivery at their convenience.
Deliver Anywhere Nationwide
Ship your goods anywhere nationwide with our third-party integrated delivery partners, with real-time information tracking on both the buyer and the seller end.
In-Store Scan & Go
Let your customers enjoy a seamless in-store shopping and check-out experience with our Scan & Go feature, following three simple steps.
i) Scan the product barcode using your store application.
ii) Pay with a secure payment gateway.
iii) Go out of the store with your digital receipt.
Real-time shipping rates on checkout
Get real-time shipping rates calculation on the checkout page to charge relevant delivery charges from customers.
Estimated Delivery Time
Allow your customers to track their order status and get an estimate of when their product will reach the desired location.
Auto-ship
Allow auto-shipping orders by your most preferred delivery partners. Choose the order status on which the products will be shipped automatically.
Return Settings
Set a custom return policy for your products and choose whether to enable or disable product returns. Further, ensure that your customers have clear expectations for returns when making purchases, which can help to instill trust and confidence in you as a seller and your products.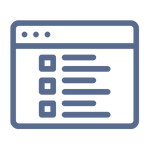 Marketing
Extensive Customizable Themes
Choose from 100+ fully customisable & responsive themes for your eCommerce website optimised for various industry needs and give your eCommerce website an attractive look and feel.
Upsell
Upsell products to customers by showing other related items that other customers also prefer.  Give them more options of what they like and persuade them to increase their order value.
Collections
Add products and create numerous collections for every occasion and need. Highlight your collections on your eCommerce website and run festival offers, end-of-season sales and more.
Banners
Create promotional banners to display your collections and give exclusive discounts on specific products of your choice. Choose an image, design it and upload it to give your store a professional look.
Trusted Badges
Instill trust and authenticity in your eCommerce website by adding an assortment of trusted badges on your storefront.
Store SEO
Ensure your store is SEO friendly by gaining full control over your website's SEO title and description.
Product Level SEO
Ensure a higher ranking for every product on your website on search results through product level SEO and generate organic traffic to your eCommerce website.
Custom Domain
Give your eCommerce website a unique digital address by getting a unique own custom domain name at no additional cost.
Product Reviews
Let your website visitors and potential customers see what previous shoppers feel about your products. Manage, reply and publish description reviews and ratings given by your customers for every product in your store. 
Flash Sale
Run flash sales for a limited period of time. Create custom banners and set a timer to let people know when the sale ends. Flash sales are a great way to incentivise your customers to make quick purchases.
Advanced Discount Coupons
Customize unique coupon codes to offer your customers. Give a flat or percentage discount and allow customers to add them at checkout. Give discounts on certain brands, products or categories too. Also, customise the payment method for discount applications.
Share Store Link
Share your store's URL directly with all your potential customers, existing customers, friends and family etc.
Share Store QR
Get a custom QR code for your eCommerce website and share it with your existing customers, potential customers, social media followers, contacts and many more. Use the QR code in your marketing campaigns, catalogues, brochures and flyers.
Share Products
Share specific products of your store from your dashboard without looking for the product on your website.
Adwords Conversion Tracking
Run limited-time Google Ads that target specific keywords associated with your products and eCommerce website, and get a better return on investment on your marketing campaigns.
Google Merchant Center
Use Google Merchant Center as a powerful method of marketing to increase your visibility and reach a wider audience, ultimately leading to more sales and growth for your business. List your products on Google Shopping, where millions of customers search for products every day.
Blogs
Add blog pages to your website for your customers to read as well as improve your website's search engine ranking. Create engaging and informative blog posts that showcase your industry expertise and provide valuable insights to your customers.
Video Commerce
Create product videos and showcase them on your website and social media channels to provide a more immersive shopping experience for your customers while highlighting the unique features and benefits of your products.
Social Feed Exporter
Showcase your brand's social media presence and content directly on your website to increase social media following and drive more traffic to your social media channels.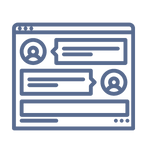 Themes
Customizable background & Text Colour
Customize the background and text colour of your storefront. Choose where you want your store logo to be displayed and whether you want the store name & address to be displayed. Maximum customization capabilities at your fingertips!
Top Categories
Display the top categories of your catalogue right on your homepage. Choose the level of the categories and sort them according to preference.
Static Banners
Draw attention towards your products by using a variety of static banners and enhance the appearance of your homepage
Clickable Banners
Design and add banners to your homepage and link them with collections, products or categories. Your customers can click on these banners and be directed to the corresponding products.
Hello Bar
Create a to display announcements and inform about any offers & promotions header strip on your eCommerce website to display offers and promotions, announcements, and standout products.
Product Categories
Add product categories to be displayed on your homepage. You can also display your top-selling categories or high-in-demand categories for your customers. The number of categories that can be added varies according to the theme.
Product List Page
Decide how your products will be displayed within a category. Choose how the images should be displayed and crop the images for a more uniform and appealing look.
Product Details Page
Customize how the products page will be displayed according to industry standards. Choose how and where the additional product pictures will be displayed.
Pincode Checker
Your customers can check if a product is available on a specific pin code. They can also check the estimated date of delivery by adding the pin code.
Advanced SEO
Use Meta tags to tell the search engines and those viewing your site more about your page and the information it contains. Meta tags, such as the meta title and meta description play important roles in a website's SEO plan because they have keywords and phrases that describe a page's content.
Pages
Create more pages for your eCommerce website to give out relevant information to your customer. Add these pages to the footer of your eCommerce website and personalize your store entirely with no restrictions.
Social Media Links
Add the links of all your social media handles to your eCommerce website and let your customers interact with you directly.
Video Banners Upload
Create dynamic and visually appealing video content that grabs the attention of your customers and highlights your products or promotions. Thus, provide a memorable browsing experience for your customers that encourages them to explore your website further.
Custom Code
Use custom CSS or HTML code for your website to add new components or modify existing ones with ease. Custom widgets, change the color scheme, or modify the layout to create a unique and personalized website that reflects your brand and vision.
Menu Builder
Create a fully customizable and responsive menu bar that reflects your brand and product offerings. Add or remove menu items, organize them into categories, and create a user-friendly navigation system for your customers to offer a more intuitive and satisfying browsing experience.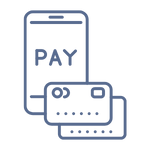 Payment Integration
Integrated Payment Gateway
Accept online payments through multiple channels with integrated payment gateways.
Bank Offers
Get more out of every sale by taking advantage of pre-negotiated transaction rates with payment solutions partners.
Secure online store
Get a free SSL certificate and offer a secure eCommerce website to customers to encourage tension-free shopping.
Tax Computation
Indicate and apply the relevant taxes on the products you offer and maintain tax compliance for your online business.
Price inclusive & Exclusive of Tax
List products with prices inclusive or exclusive of taxes.
RazorPay Payment method
Razorpay is the only converged payments solution company in India that allows your business to accept, process, and disburse payments via its product suite. With Razorpay, you have access to all payment modes, including credit and debit cards, UPI, and popular mobile wallets.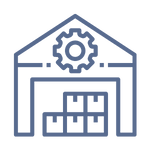 Store Management
Business Hours
Manage the operational hours of your eCommerce website. Add your business hours for each day of the week, and let your customers know when you take a break. Decide when your store remains online or offline so that you don't lose customers during closed hours.
Taxes & Charges
Set tax and packaging charges for your eCommerce website. You can select whether the charges will be applicable, inclusive or exclusive to the price of the products. Additionally set packaging charges per order or item, according to your business standards.
Print Settings
Configure the dimensions of your tax and order invoices according to your business needs. 
Opening & Closing Store
Make your store online and offline with a click of a button. Control when you receive orders and make sure your customers don't go dissatisfied. 
Store Password
Protect your store with a password and make sure only you have access to your store. Use your password or OTP sent to your registered number to log in to your seller dashboard.
Single Page Checkout
Allow your customers to complete their checkout on a single page, thus streamlining the process. Make your checkout process as easy and convenient for better conversions.
POS Integration
Get your own POS (Point of Sale) system integrated on your website and provide your customers with a seamless and streamlined checkout process.
Warehouses
Manage multiple warehouses from a single dashboard and track your inventory levels, orders, and shipments in real-time to make informed decisions about where to store your products for maximum efficiency.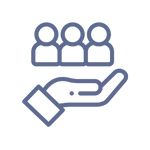 Customers & Customer Support
Customer Profile
Get a complete customer profile with the date of order, the number of orders, and the total amount spend. Keep track of customer contact details and addresses and use this information for better marketing practices.
Order History
Know the order history of every customer. Know when they last ordered, how much they spend and what they love.
WhatsApp Chat
Let your customers reach out to you directly on Whatsapp.
Click-to-Call
A call button on your website that allows your customers to call you or your support team.
Integrated CRM
Manage, coordinate, and compile customer data to improve the way you approach customer relations. Streamline your operations to increase overall profitability.
Enquiry Requests
Receive the enquiry requests button on all your products.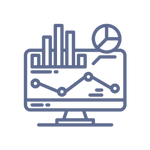 Reporting and Analytics
Gross Revenue
Know the total gross revenue earned on all the orders completed.
Customer Cancellation
Know the total value of the orders cancelled by the customer after placing the order.
Cancellation by You
Know the total value of orders cancelled by you after receiving them. 
Sales Trend
See the number of orders received during a particular time via a bar graph under Sales Trend option.
Gross Merchandizing Value (GMV)
Know the monetary value for total merchandise sold through your website over a certain time period.
Average Order Value (AOV)
Know the average value of the orders placed through your eCommerce website.
Pending Orders
Know the number of orders that you have received but are yet to complete. This makes sure that you don't miss any orders and that your customers are satisfied.
Total Customers
Know the number of customers that have placed order(s) on your website. The statistics also show the number of repeat purchases or first-time orders. 
Top Selling Products
Know the top products of your eCommerce website that have been ordered multiple times by your customers. You can see the total amount of revenue and total number received by these top-selling products.
Monthly Leaderboard
See the leaderboard with the highest earning sellers, selling on Unizap. 
Inventory Analysis
Get a diagrammatical report of your inventory. Know the active, discontinued and out-of-stock products.
Store Ratings
Customers can rate the delivery and quality of service provided by you after the completion of orders 
Product Reviews & Ratings
Get reviews along with ratings and pictures of your products from your customers. This lets other potential customers gain more trust and entices them to make a purchase. 
Operation Metrics
Get a diagrammatical representation of your average acceptance, processing and delivery time of your online orders.
Google Analytics
Link your Google Analytics account to your eCommerce website to better understand visitor traffic data and target your audience.
Facebook Pixel
Utilize Facebook Pixels to increase your ROI by re-targetting your customers.
Abandoned Cart
Gain valuable insights into why your customers abandon their carts and thus, recover your lost sales. Track abandoned carts and send automated follow-up emails to customers to remind them of their abandoned items and incentivize them to complete their purchases.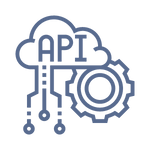 State-of-the-art technology
Online Hosting
With our cloud-based, multi-server hosting service, hosting your eCommerce website will no longer be a cause of concern.
Progressive Web Apps
Get an app-like experience while using websites made on Unizap. 
SEO-Friendly Store
Make your eCommerce website SEO-friendly online using our built-in store and product SEO capabilities. Customize search descriptors and meta tags without needing any coding knowledge.
Multi-store management
Manage multiple outlets from one dashboard. Take care of your inventory, orders and payments from one place.
Extensive Integration Capabilities
Integrate any third-party platform that you require for your business operations. Our support team will diligently assist towards integrating them with our API.
Work Flow Automation
Automate your business and improve operating efficiency as well as the customer experience.
ONDC Connect
Get automatically onboarded on ONDC, a government initiative that aims to create a national database of all types of businesses. Save your time and effort in the onboarding process and also get access to a wider network of potential customers and business partners. Thus, onboard the ONDC platform, and expand your reach to grow your business.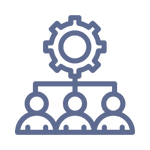 Staff Management
Staff Login
Give access to your staff with the required limitations, and let them manage and run your day-to-day operations.
Unizap Support
Business Advisor
A dedicated business manager to guide you through your business activities and decisions.
Biztv
Watch videos and informative content on tips & tricks to grow your business. Access them instantly on our application or dashboard itself.
In-app support
Head over to our in-app support system that instantly solves your queries on chat. 
FAQs
Get accurate answers to frequently asked questions and queries.
Help Desk
Get a step-by-step tutorial for any doubt that you may face while operating your eCommerce website. Click on the link to access the helpdesk. 
24*7 Phone Support
Get 24*7 customer support for any assistance.
Frequently asked questions
What eCommerce solution can Scan & Go provide?
With the Unizap app,  you can scan the product barcode from the store which automatically adds the product to the cart, access price & promotional information and proceed for payment. This will help you to skip the queue at the check out and make your shopping experience easy, fast, and secure.  Using Unizap's Scan & Go feature, we make ordering easy for our consumers. Customers can now pick, scan, and pay with their smartphones and make the their  eCommerce solution simpler.
What do I do if I do not wish to sell products on a particular day?
It is possible to sell products on a particular day. In order to know more about Business Hours, click here.
How to upload products in bulk?
Uploading products in bulk might be a task if you sit to upload them manually.  We've identified the problem for you however, and have come up with Catalog builder which has 2,50,000+ pre-existing products that can be added in the click of a button. Other than that, products can also be added via CSV file.
To know more about how to add products via Catalog builder and CSV file, click here.
What are the types of eCommerce solutions that Unizap provides?
Unizap provides eCommerce solutions for all types of businesses and sectors be it B2B, B2C, D2C, etc. To know more about the solutions we provide for any and every business, click here.
Does Unizap provide eCommerce shipping solutions?
Unizap offers 30+ carrier partners delivering across every part of India and 10+hyperlocal partners in 50+cities. We are also constantly looking to add more partners and widen our reach to enhance the user experience and get you the perfect eCommerce solution.
In what way does Unizap provide 360 degree eCommerce solution?
Unizap provides a 360 degree eCommerce solution right from giving you an ecommerce platform to market your brand via SEO and various other options for a distinguished name in the market. However, it just doesn't end at a medium to sell. We cover every activity of your business under one umbrella. To know more about services, click here.
In case a product has been damaged in transit and the payment has been made in an online mode, how will the refund process be initiated?
In case your payment has been settled with Unizap, the refund has to be initiated at the source by you. However, if the amount remains unsettled (the criteria of settlement being Transaction + 1 day or Transaction + 2 days), the refund amount will be settled via Unizap itself with its Auto Refund feature and be reduced from the unsettled amount to be received by you.
How can Unizap help beyond providing an eCommerce solution for my store?
Other than providing an eCommerce website for your business, Unizap takes care of all your eCommerce solutions from quick product upload to setting your payment and delivery requirements. Apart from what it does to get your store live, Unizap also provides a host of value-added services right from creating your brand logo, trademark, GST filing, and compliances to setting up your whole marketing strategy.
To know more about our deliverables, feel free to connect with our sales team or go through: Unizap
If I want to integrate any third party provider for my store, how do I go about it?
With our open API feature, Unizap has the power to integrate with third-party providers hassle free, thus opening gates to endless opportunities and providing you the perfect eCommerce solution.
Why should I use Unizap delivery instead of direct courier companies?
Unizap uses proprietary AI algorithms to automatically choose the most efficient courier partner for your order based on shipping cost, historical pickup, TAT and RTO rates. It has partnered & negotiated best possible rates with leading courier companies to offer you the most affordable shipping and eCommerce solution, thus saving you from the hassle of dealing with multiple providers, reconciling payments, manually and error prone process of entering order information from Unizap into providers interface etc.
How to add policies to my store?