Our generation depends on technology for almost everything. So why shopping should be left behind? A few years ago, our working class was the only meeting place every weekend was a supermarket. The long billing lines made things worse. But over time, technology turned the coin and changed everything forever. Thanks to the e-commerce industry for creating online Grocery stores for the sale of food. Save time and effort. The ordinary person can now use his weekends for more constructive work.
You cannot deny that online grocery store is the new trend in online business. In 2016, India's online food market ranked 5th in the Asia-Pacific region. However, according to a survey, the Indian food retail market is growing exponentially in significant cities. So if you want to start a new online grocery store, there's no better time than now!
Take your business online with Unizap. Get your free online store in 30 seconds.
But no matter how promising the statistics are, this online genre is different from others. For example, food products are perishable; you have to sell stuff before it's too late. There are many of these challenges you will have to face to run the store successfully.
We pointed out some important tips that can help you start a popular and thriving online grocery store.
1. Optimize delivery Area
An authentic business genius will always find opportunities in the online grocery store market. To make your supermarket successful, you need to think like a successful entrepreneur.
If you plan to open an online grocery store, you need to decide which areas it will serve. This crucial decision is based on several factors, such as the social preferences of the people residing in that particular area, their initial response to the online market, and competition in the market. It would help if you had an eCommerce solution that can efficiently analyze leads from different areas. This will also help you gain confidence over other local brick shops in revenue-generating areas.
2. Choose an e-commerce Marketplace
Creating an e-commerce site is an essential step in setting up your online grocery store. You have two options for proceeding with this. You can go to the conventional position, making the process long and expensive. Or you can do the intelligent thing and partner with a specialized eCommerce service provider to save time and money. Unizap provides fast eCommerce solutions for your online grocery website. You can easily log in to the platform and set up your store. Plus, you can choose from your existing theme library or experiment with designing with simple drag-and-drop functionality and a streamlined backend.
3. Configure inventory and list them by category
Inventory is the lifeblood of any online grocery store. You need to have different products to attract new customers. And for that, you need a reliable inventory management tool. Unizap gives you the freedom to list multiple categories and subcategories in a multilevel hierarchy in an organized way for your store. In addition, it has unique inventory management tools that will help you manage the database efficiently and adequately to find all the products in your grocery store.
4. Decide on a Shipping Service provider
Your company is connected to your customers through delivery services. Make sure you choose a trustworthy one. It is so vital that it can make or break customer relationships. The delivery service you select must be on time in the areas in which you operate. Choose an e-commerce solution that integrates with your grocery delivery partner. It should have features that update customers on the status of the order via text. Some advanced features can also help you track delivery in real time. Unizap gives you an edge over others by providing competent resources to manage your deliveries with ease.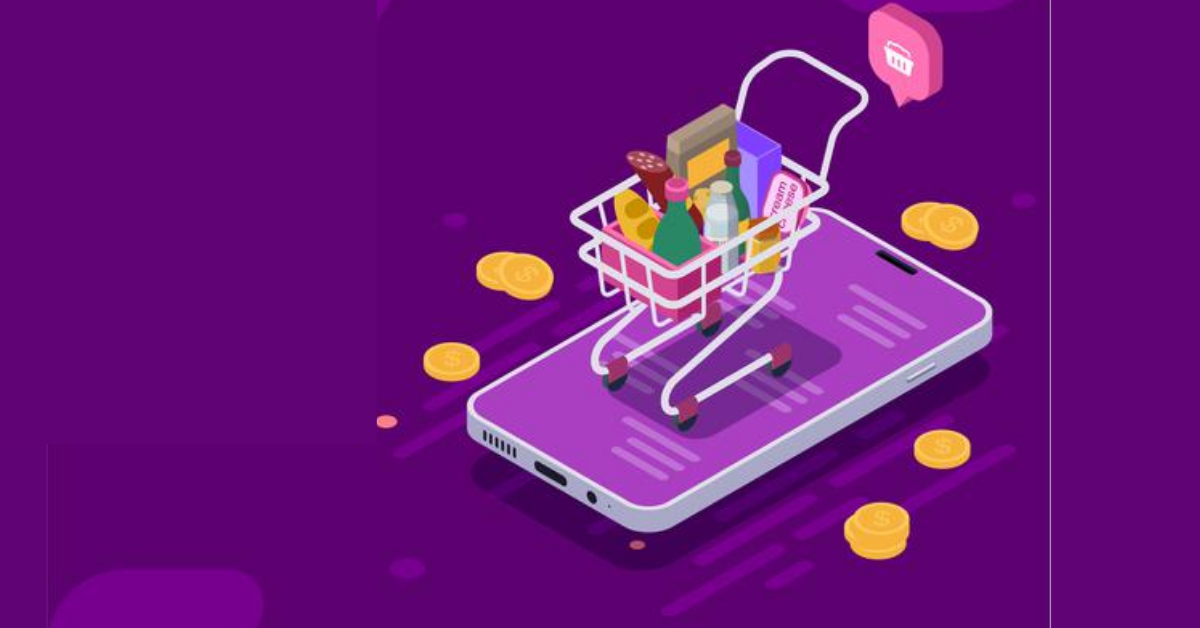 5. Integration with different suppliers
Every business needs expansion at some point. To expand your own online store, you can expand your inventory or partner with vendors that sell products you want to add to your store. Make sure your eCommerce platform supports cross-vendor integrations. For example, you can include the multiple sellers feature and add sellers, or you can also integrate with other stores to promote the products you want. Unizap provides cross-platform integration and also provides unique administration features to manage all vendors.
6. Marketing
Your online supermarket needs solid marketing if you want to be successful. Your target audience should perceive your store's online presence. You can opt for both on-page and off-page SEO for your website. Make sure you also use offline marketing means to distribute brochure banners and coupon flyers in local locations. Discounts and offers are the most tested and used marketing methods. Look for an e-commerce partner who has a dedicated marketing module for your supermarket. This will assist you in managing heavy traffic in an organized way. Unizap gives you the flexibility to create new offer banners for your website and generate discount coupons and vouchers to help you get unique codes. It also helps differentiate repeat customers from new customers and develop new discount schemes accordingly.
7. Presence on social media
Nowadays having a social media presence is mandatory for all online activities. So why leave our online grocery store? Social media helps you advertise new deals and offers. This also enables you to interact directly with customers and get their feedback. You can present a new quiz and interactive games to learn about the psychology of your target audience and serve them accordingly.
8. Mobile-friendly platform
The online grocery store is the new trend for grocery shopping, and mobile devices make this process easier. M-commerce is the latest buzz in the retail industry. This modern technology has not only simplified things but has also made online shopping easy and fun. Nowadays, you don't even need to open your system or laptop to shop online. The mobile does what it takes. Plus, you can operate it from anywhere without too much trouble. Make sure your grocery store is mobile-responsive. Try it on multiple devices to make sure it looks stunning. Unizap offers responsive mobile themes and simplifies the dashboard to use things on the mobile itself easily.
9. Various payment options
When it comes to payments, customers are looking for more options. Some are comfortable paying with their cards, while others prefer payment wallets to take advantage of refund offers. Look for a platform that provides a flexible yet reliable payment solution. Make sure your grocery store can integrate your website with online payment wallets and payment gateways. You can also introduce cash on delivery. Your delivery service can collect the money and deliver it to you. Unizap integrates with various payment gateways and wallets, allowing you to offer payment options to your customers.
10. Store scalability
Scalability takes care of the correct synchronization of software and hardware configuration. Each platform has factors such as the number of products, system configuration, etc.
ConclusionSelect an e-commerce solution only after considering all these features to help you build your online store to own online store. These features will increase customer traffic and improve your sales. You can also introduce various modules for sellers, such as bulk product upload, social login, and so on.
SOME FAQ's
How do I build a popular grocery store for customers searching for a local store like the Kirana store near me?
To appear for searches like the Kirana store near me- give your online store the SEO touch so that you can optimise for all the possible locals which customers often search on Google.
What are some of the significant advantages of optimizing for local audiences?
Optimizing for local terms such as "Kirana store near me" allows you to put such local keywords under the essential keywords list about your business and help you to target the local audience very specifically.
You might not be aware that these local terms are the building blocks for your business.