---
The most well-known direct-to-consumer (D2C) brands have a few things in common: they obsess over product and service quality, invest substantially in branding, and prioritise community-building. They are, in a nutshell, the founders of the modern eCommerce customer experience. D2C darlings such as Warby Parker, Glossier, Casper, and others have been acknowledged as industry movers and shakers. They snatched market share from legacy brands and retailers and established a new standard for eCommerce, leaving industry heavyweights in the dust. While no one was immune to COVID-19's challenges, online-first D2C brands were better prepared to meet the demands and desires of the new consumer who developed as a result of the epidemic. Of course, massive brands and retailers may not be able to alter their business models overnight completely. Still, we've seen the obvious potential for them to learn from how D2C brands have managed the pandemic over the last year. Here are five critical lessons and takeaways for merchants trying to enhance and innovate their approach to eCommerce and customer experience.
Take your business online with Unizap. Get your free online store in 30 seconds.
5 major lessons to learn for upcoming D2C brands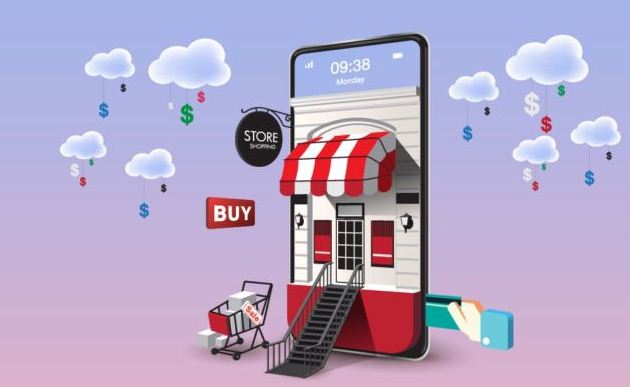 1.D2C brands appeal to customers because they solve challenges that extend beyond their products. They tried to radically improve the purchase experience for an entire category by any means necessary in many situations, such as beds and glasses. They make it a habit to resort to technology to solve challenges they face along the road. Although it may appear to be a catchphrase, innovation is more vital than ever. Now is the time to rethink your technology stack and organisational structure to ensure that you can support the new experiences that today's customers want.
2. Customers want to have a personal relationship with the brands they buy from. Customers create deeper relationships with D2C brands when they publicly share and support important causes. However, because today's consumers are discerning, corporations must choose causes that honestly reflect their values to avoid being publicly chastised. This is true now more than ever after a year marked by so much social and political upheaval. Regardless of your company's size, supporting a social cause will bring you closer to your customers. People are hardwired to want to connect with and contribute to larger-than-life causes.
3. D2C brands were noted for quick delivery and excellent service before the pandemic. Because supply networks were disrupted and shipment was uncertain during the lockdowns and border closures, eCommerce traffic spiked. Most D2C firms realised that conveying the issue was critical because they could no longer give the perfect fulfilment experience their customers expected. If you are proactive and strike the proper note, you may use mass platforms to get a passionate message across during difficult times. If your customers aren't as addicted to your Instagram feed as cult brand followers are, you may use on-site chatbots to transmit essential messages and respond to customer issues at a large scale.
4. Brands use feedback to understand customer sentiment better, generate product and service development ideas, and monitor market shifts. While many organisations collect input, few deliver on the changes their customers request, and few D2C brands have been able to do so thus far. Their clients know that they will not only listen but will take action and demonstrate results. Monitoring customer feedback at scale can be difficult when you have a large number of customers. But there's also a huge opportunity there: that data is a gold mine and a road map for how to improve consumer pleasure. To deepen your relationship with your consumers, use sentiment analysis and natural language processing technologies to find patterns and build a plan of action to follow up on the feedback.
5. When you have a huge number of consumers, monitoring customer feedback at scale can be tough. But there's also a major potential here: that data is a gold mine and a road map for increasing customer satisfaction. Use sentiment analysis and natural language processing technology to uncover patterns and create a plan to follow up on the feedback to enhance your relationship with your customers. D2C brands go to great lengths to figure out exactly what their customers want and then deliver. Limiting a large brand or retailer's offering to four options is neither realistic nor strategic. To avoid decision paralysis, you must assist clients in navigating your offers, which might be overwhelming with thousands upon thousands of SKUs.
Click here to start building your own online store using Unizap.
Conclusion
While major retailers have been paying enough attention to D2C brands for years, the past year has served as a wake-up call: evolution and innovation cannot be left to chance. The brands and retailers who are vigilant about evolving their approach to eCommerce and customer experience will win in 2021 and beyond.