Introduction
Are you finding something fresh and exciting to learn? You might be shocked to learn that despite having a wonderful ambience, affordable rates, and good food-grade, more than 80% of eateries fail. The cause for this is a lack of effective marketing techniques. So, if you're searching for strategies to advertise a restaurant, keep web marketing in mind.
Running a business is something that anyone could do if they want to. The primary part, however, must be on how to make customers aware of its presence.
Take your business online with Unizap. Get your free online store in 30 seconds.
Additionally, if you want your online restaurant business to succeed, you must inform users of its existence. The accessibility of digital services may be viewed as a gift for any firm in the twenty-first era.
Just make the most of the possibilities accessible to you and market your business as far as feasible.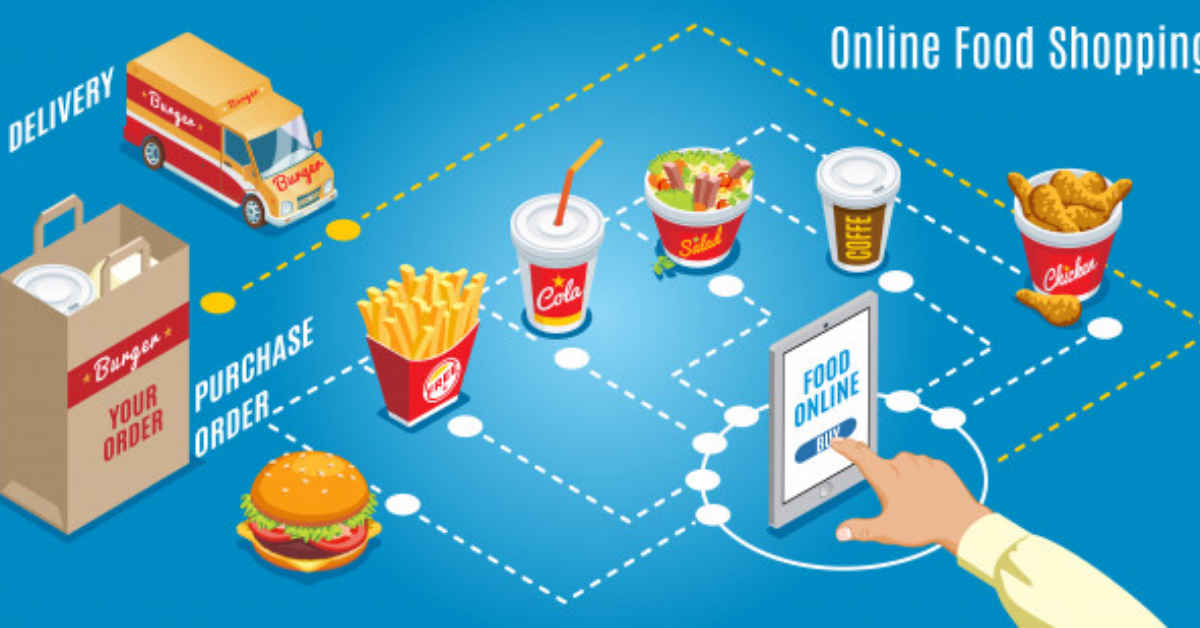 Paid advertisements
When it comes to advertising an online restaurant business, advertisements are the most realistic and profitable choice. When contrasted to all other forms of promotion, they can achieve a larger spectrum of people. You can run advertisements on Google, Twitter, and Instagram, Facebook. Employ a digital marketing expert who will design your ad appealing and will also utilise a set of advanced processes and strategies to help your ad reach a broader audience in little time.
Connect with Portals for Online Delivery
Customers are increasingly choosing to buy meals online and have them delivered or managed to pick them up from eateries. It is not only handy for consumers, but it is also a fantastic method for online restaurants businesses to boost sales and improve service quality and connection. As a result, please ensure your restaurant is included in the different online delivery systems, which will raise your internet profile. These websites often impose a processing fee of 10% to 15% of the total order value. You immediately become viewable to prospective buyers and enhance your exposure by collaborating with these platforms. Restaurant promos may also be available on these digital ordering and delivery platforms, in addition to just enrolling. Therefore, your restaurant will stand out of the box and from other eateries that have already signed up for these channels.
Make Use of Social Media Sites
You're almost certainly losing money if you are not into social media networking sites. Spend a minimum of 135 minutes each day on social media as per stats. This population may be simply used to advertise a new restaurant on numerous social media platforms. First, experiment with all of the social media sites to see which one performs better for your food and style. About restaurant social media marketing, Facebook has appeared as the clear victor, followed quickly by Ig. Make sure to include photos of your hotel's decor, cuisine, and any events that take place there.
You may also launch sponsored social media efforts to get your name in front of buyers, at least in the beginning. You may also submit instructional blogs on culinary themes and donate to philanthropic or community-based organisations. All of these things will boost your social media reputation, which will help you develop.
Optimise Your Internet Presence in a More Effective Manner
Secure your online restaurant business listing in local directories and feedback websites. You may also distribute press statements to daily newspapers, periodicals, universities, and adjacent manufacturing companies to announce the opening of your restaurant. Publish your menu online through your site or a 3rd party source such as online delivery providers.
Consumers presently occasionally make appointments and order food using their smart devices, so they must be able to locate your cafe and menu online. You should also be able to use your restaurant POS to help you improve your eatery marketing strategies.
Inquire about feedback and act on it.
Consumers must be engaged and communicated with. Request their opinions and feedback, and then improve on them. You may do so by interacting with your current customers and selected buyers using online technologies, mobile messaging, and social networking sites. You can also upload videos while your cooks are cooking the dish and after it has been plated. This method of conversation fascinates viewers and piques social media users' curiosity. To captivate website visitors, host unique events, challenges, or treasure hunts. You may also utilise your restaurant's point-of-sale system to collect the necessary information.
Conclusion
To summarise, if you give in your utmost efforts in promoting your online restaurant business, you will be successful. All you need are sound promotional strategy and expert advice from an accomplished digital marketing professional. Adopt these strategic ideas to help your company soar to new heights.