---
In the last several decades, India has seen a tremendous increase in the number of women entrepreneurs. Women's entrepreneurial talents are propelling them into nearly every business and sector today. Women in the modern day are clever, competent, and career-oriented. They choose to pursue their dreams regardless of the conditions. While many women find it simple to go all in and follow the job of their dreams, others must make priorities and exercise choices to succeed. Women's entrepreneurial talents in the country have begun to influence the country's economic status. Women entrepreneurs in India are creating a name for themselves in various fields, including interior design, fashion, media, and many more. However, starting your own company comes with its own set of dangers. Most women in India are preoccupied with their families while covertly pursuing their ambition of being solopreneur. Such ambitious women entrepreneurs also struggle to come up with a suitable company plan. Some ideas are unclear, some are hazy, and yet others are too fictional to be executed. No, we are not suggesting that you abandon your aspirations. These inexpensive small business ideas for women in India are perfect for starting and allowing them to expand their business over time without leaving their houses.
Take your business online with Unizap. Get your free online store in 30 seconds.
Seven successful business ideas to become women entrepreneurs of your dreams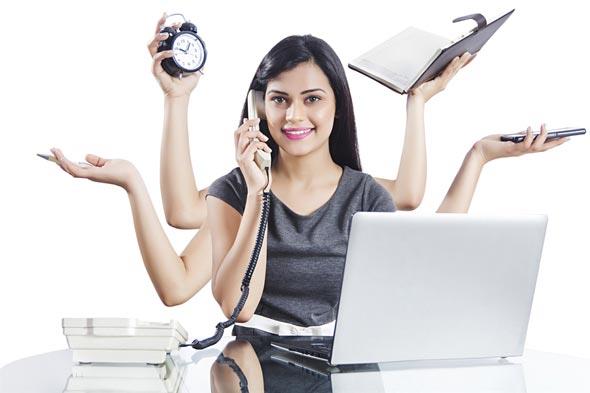 Here, we look into seven such successful business ideas for women in India.
Cakes and bakery items are in high demand. If you enjoy experimenting with tasty batters, you may easily start a bakery company from home. You only need a little knowledge and a little investment in equipment to get your business up and running. Begin by creating cakes, cupcakes, and bread. Then, promote yourself on social media networks such as Instagram and Facebook, and solicit referrals from friends and family.
Celebrations are becoming more elaborate by the day. People prefer to indulge on every occasion, whether it's a birthday party, a baby shower, a goodbye party, a wedding, or a business event, without being troubled by the inconveniences. This is where an event planner comes in. If you enjoy arranging events at home, this is an excellent way to get started. To get everything arranged on a budget as an event planner, you must be resourceful and have the appropriate contacts. Inform your contacts about your new venture, and by just doing your best, your company concept will undoubtedly carry you far.
Indian women are great cooks because they are doting moms. Their unconditional love for making nutritious and delicious meals for their children and family encourages them to develop their cooking abilities. Simple culinary experiments can help you curate new recipes. Cooking is one of the small business ideas for women that takes less capital. Begin by taking culinary lessons in your town and gaining attention by posting recipes and photos of your food presentations on Instagram. Starting a delivery service from your kitchen is a simple way to start your own business.
The growth of e-commerce has increased the need for content writers. Businesses are searching for skilled writers to generate robust material about their companies to offer them a competitive advantage. Freelance writing is one of the most profitable small business ideas for women in India since it requires no investment and does not require you to work within set office hours. You may begin working from the convenience of your own home. The ability to visually express your thoughts can help you become a successful freelance writer and effortlessly pitch clients for yourself. Depending on your experience and specialisation, your pay-per-word might range from INR 1 to INR 5.
E-commerce allows you to sell and purchase items from the comfort of your own home. Gone are the days when you needed to leave your house to run errands. Everything is now at your fingertips, thanks to technological advancements. Another profitable small business concept for women is to sell items online using platforms such as Amazon and Flipkart. In addition, women may earn money by showcasing their talents on online e-commerce platforms like Etsy. Handcrafted items such as soaps, candles, and handmade artefacts are widely available from sellers. Simply show off your ingenuity, and you'll be able to be rewarded for your efforts simply. As easy as that!
While some women can portray themselves in particular ways, others may not. So how about coming up with a way to aid such ladies while also making a decent living from it? This is when an image consultant comes into play. Your mission is to assist other women in going shopping and getting a total wardrobe makeover. Give them helpful hints on how to dress for their body shape, taste, and current trends. This business concept is best suited to ladies with strong fashion sense, and it also necessitates some understanding of current fashion trends. Another tried, and true small business idea for women that requires no capital is image consulting.
Yoga instructor- If you have a healthy habit, practice yoga every day, or just want to be fit. You may teach this art to others and turn it into a company. Today's yoga industry is thriving, and many women are so preoccupied with their daily lives that they neglect their physical health. You may teach them in the same way that some of our community members do in their neighbourhood.
Conclusion
So, ladies, if you want to accomplish anything on your own, don't be afraid. We've given you some practical business ideas for homemakers. You may help your family and society by doing so. Your abilities will not go unnoticed. Thousands of women are stepping up to the plate. It is now your turn to become the next women entrepreneur.